Hawkeye Box & Pallet

Contact:

Terry Spurgin, Owner




Old Hwy 5 North




Moravia, IA 52571

Phone:

(641) 724-3577




Products: Wood pallets, Parts Boxes
Year Located: 1992
Expansions: 1994, 1995, 1998
Number of Employees: 10
Union: No
Announced Total Capital Investment Since 1985: $350,000
Hawkeye Farm Management & Real Estate

Contact:

2 North Main Street




Albia, IA 52531

Phone:

641.932.7796




Hawkeye Molding Inc.

Contact:

Jim Johnson, Vice President




Hwy 5 South




Albia, IA 52531

Phone:

(641) 932-7851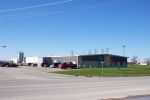 Products: Custom Thermoplastic Injection Molding & Extrusion
Year Located: 1979
Expansions: 1983, 1991, 1994, 1998
Number of Employees: 58
Union: No
Announced Total Capital Investment Since 1985: $1,150,000
Hometown Fabricating

Contact:

Tim & Angie Folkerts, Owner




6674 189th Street




Albia, IA 52531



Products: Large volume welding runs creating a variety of products forvarious customers.
Year Located: 2003
Expansions: 2004, 2010
Number of Employees: 12
Union: No
Announced Total Capital Investment Since 1985:
Honey Creek Resort

Contact:

12633 Resort Drive




Moravia, IA 52571

Phone:

877-677-3344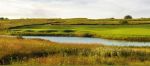 Located on Rathbun Lake in south-central Iowa, Honey Creek Resort is nestled in a beautiful natural setting. Enjoy activities such as golf, boating, fishing, our indoor water park, hiking and much more.